Scroll down for our interactive resource guide, fact sheets and toolkits to help you talk with your teens about alcohol, marijuana and parties. For the latest articles on issues impacting our community, visit our News page. Please consider volunteering your time on our parent committee or making a donation if you find our materials useful.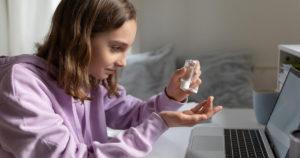 It's Not Just Advertising Industries Target Underage Youth Below are marketing strategies that directly impact youth. Some may surprise you. Pandemic Marketing The vaping industry
Read More »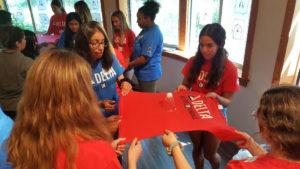 DHS & HPHS students in Delta kicked off the school year with a virtual youth activism training. The interactive, online training consists of six sessions
Read More »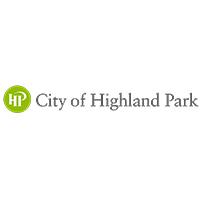 Consideration of Retail Marijuana Ordinance The Zoning Commission of the Highland Park City Council drafted an ordinance that allows retail marijuana sales in the city's
Read More »
10 Things You Can Do
Discuss the risks associated with drug and alcohol use.
Talk with your children about your values regarding drug and alcohol use and establish clear no use rules.
Keep track of alcohol in your home and make sure teens can't access it.
Keep prescription drugs locked or hidden from children or teens. Dispose of unused or expired drugs.
Connect with other families to keep our teens safe.
Model appropriate behavior.
Establish safety mechanisms if your child is in an unsafe situation.
Praise your children for the positive choices and things they do.
Try to eat meals together as a family as much as possible.
Stay aware of your children's grades, activities, and friendships
When to Intervene?
If you've discovered that your child is drinking or doing drugs, the first thing you need to do is take a deep breath. You are not in this alone – there are many people who can and will help you. Start by talking with people you know, such as family members, friends, teachers, school counselors, sports team coaches, clergy, and your doctor. All of these people, along with many others, can help you get focused and determine what to do.
You can never be too safe or intervene too early – even if you believe your teen is just "experimenting". Casual or experimental use can quickly turn into abuse, dependence or addiction; leading to accidents, legal trouble, and serious health problems. If you are at all concerned about your child – you can and should intervene.
Visit the Partnership for Drug-Free Kids for a parent checklist with information and videos to help guide you through the steps above.
2019 Interactive Parent Handbook
2019 Interactive Handbook
2019 Interactive Handbook