Checking on Your Teen's Emotional Health
60 Second Conversation Starter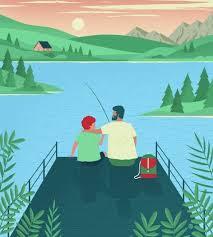 Children are spending time in front of their screens, checking social media and streaming shows and movies, increasing their exposure to alcohol and marijuana images.
Given the cancellation of many overnight camps and the uncertainty over jobs and other summer plans, children may be experiencing feelings of boredom, isolation, depression or anxiety. They may not ask for your help dealing with these emotions, so consider reinforcing healthy responses that don't involve alcohol, marijuana or other activities that may harm their developing minds and bodies.
Ask simple questions to engage and keep the conversation going:

What have been the most challenging parts of quarantine for you?
How are you connecting with your friends?
What are you most looking forward to as the state reopens?

Encourage self-care — Make sure your child finds time each day to do something enjoyable.
Connect with others — Although it may be the last thing your child feels like doing, reaching out to a friend or two may be just what they need. By being there for a friend, your child will feel connected and a sense of purpose.
Focus on controlling what you can control — To help ease anxiety, have your teen create a list of 5 simple areas in their lives where they are in control, and then help them focus on those.
Source: You are Not Alone, A Note from Andy Duran, LEAD, Leading Efforts Against Drugs
Text-A-Tip provides anonymous support 24/7 for students who need help for themselves or a friend. Download the app "Lake County Help" or simply Text 224HELP to 844-823-LEAD (5323) to connect with a trained counselor.
It's not one 60-minute conversation.
It's 60 one-minute conversations.