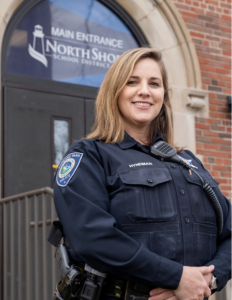 During the summer, kids have more time on their hands, less structure and less access to guidance from school counselors, favorite coaches and other mentors. They may try things they normally wouldn't.
District 112 School Resource Officer Amy Hyndman offers these tips to keep kids safe:
Limit giving cash to kids. Cash can be used to purchase gift cards, which can then be used to buy things on social media or internet sites without parents finding out. This can include illegal substances, such as alcohol, vape and/or cannabis products, which can all be ordered for home delivery.
Consider giving your kid a credit card with limits, check the statements and always ask about questionable purchases. Watch out for purchases of marijuana products containing Delta 8 or THC-O which can be sold to youth due to a loophole in marijuana law.
Ensure the Lake County Help App is on their phone. When a trusted adult is unavailable, they can use the Text-a-Tip function for 24/7 anonymous support from a trained counselor. Kids can use the app for themselves or a friend.
Keep talking with your kids about your expectations and disapproval of underage substance use. Your opinion matters and your kid is listening to you! You've got this!