Advice from Local Social Workers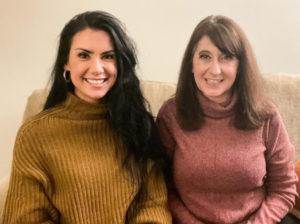 While some parents feel anxious about talking to their child about drugs and alcohol, having open, positive discussions can be beneficial to both of you and help prevent your child from using.
Ways to frame the conversation while building trust:
Have open communication. It's important to start conversations early, engage in them often, and allow your child to express their feelings openly.
Clarify concerns. Help your child understand your concerns about substance use. It's ok to show your vulnerabilities. Be honest about the dangers of drugs and alcohol while avoiding the use of negative language and scare tactics.
Create a safe space.
Limit judgment on what they share.
Avoid blaming statements and accusatory language.
Remind them that adults often can feel scared and unsure as well.
Listen to your child without conditions.
Validate their feelings and responses.
Address anger and fear in a positive manner. Offer positive feedback. Be mindful of your non-verbal responses such as head tilts and adverse facial expressions. Avoid fear-based messages; they often have negative effects and can cause your child to avoid future conversations.
Using the tips like the ones above to build trust with your child and your child's friends can have a great impact on handling delicate situations. For instance, if your child's friend has recently experimented with drugs or alcohol, create a safe space for them and other adults involved in the situation to talk. Finding ways to open the conversation can be difficult, but in the end, the outcomes will outweigh the fear and uncertainty of not saying anything.
If anyone you know is struggling with substance use or mental health concerns, you can reach out to Safe 2 Help Illinois.
Katharina Rygiel, LCSW
Social Worker
Deerfield Police Department
Isabell Ciszewski, LCSW
Social Worker
Deerfield Police Department