Help Us Reach our Goal & Support our Youth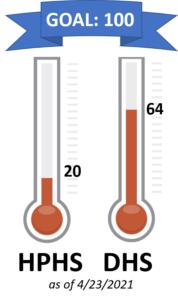 Which high school's parents will be the first to reach our goal of 150 responses? Our 5 minute survey is anonymous and helps shape our parent and youth programming. We'll share in June whether DHS defended its title or whether HPHS parents took over the top spot!
For the English survey: http://bit.ly/ctadparentsurvey2021
Encuentre la encuesta en español en: http://bit.ly/ctadencuestapadres2021
Complete the survey & be entered into a drawing for a $10 Starbucks gift card! Five randomly selected parents will receive one.