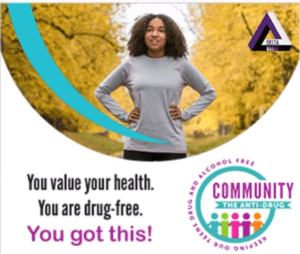 CTAD and Delta joined forces on a digital media campaign celebrating the strength and resiliency of DHS & HPHS students during challenging times.
They value their health.
They find balance.
They work hard.
They are drug-free.
Each month, teens in our local ZIP codes may see different digital banner ads as they browse the web. The first ad launched at the end of October with "You Value Your Health," which celebrates what DHS & HPHS students do to stay healthy right now. In November, "You Find Balance" will share healthy ways they deal with stress.
Clicking on the ads will lead teens to the "You Got This!" webpage with resources and tips to stay healthy and manage stress. Future ads will recognize teens for what they do to make a difference, support their friends, follow their dreams and protect the planet.