Through Podcasts, Apps & More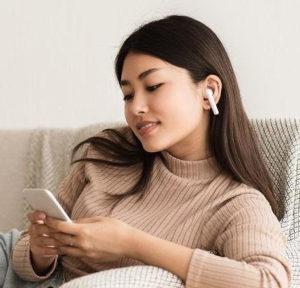 It's important for teens and families to share feelings openly while prioritizing healthy ways to maintain emotional balance. Here are some suggestions to achieve this.
A new podcast for teens: A group of friends publicly share their private concerns in a new "Teenager Therapy" podcast.
Apps/videos CTAD parents and their kids find helpful:
"I love the free yoga videos on YouTube, like 'Yoga with Adriene.' Most are under 30 minutes and offer different themes, such as calming, stretching and energizing."
"I search for music apps with nature sounds, like Napster or iTunes, to play in the background while I'm working or just need time for myself."
"Two of my kids use Alexa sounds (like thunderstorms) to fall asleep at night. One daughter uses the Apple watch 'breathe' alert to take time to practice deep breathing throughout the day."
"I regularly listen to the Calm app at night to quiet my mind so I can drift off to sleep."
Meditation practice for all ages: Dr. Aaron Weiner, a popular CTAD presenter, offers a 10-minute meditation.