Code Words Parents Should Know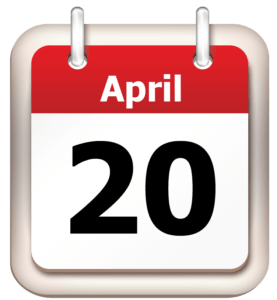 "4/20" is a day of marijuana celebrations around the world. While you may not have heard of it, posts about it can easily be found on sites and apps that attract tweens and teens like YouTube, Snapchat, Instagram and TikTok. The term "4-20" has become code for using marijuana any time of the year and particularly at 4:20 p.m. Some states with legalized marijuana see full blown festivals. In other places, retail marijuana stores promote special discounts and small businesses offer themed events like marijuana bus tours and cooking with cannabis classes.
While social distancing will make all of those things more difficult around the globe, some parents may still want to be extra watchful on 4/20 (especially around 4:20 p.m.) and have conversations with your teen leading up to the day. "What Parents Need to Know about 4/20," offers additional tips on talking to and protecting your child.
Also, to note, with the increased use of marijuana and THC oils in vape pens, "7-10" has now also become a code for the use of marijuana concentrates and dabs. "710" spells "OIL" when held upside down.
The "Two Truths" video PSA reinforces Illinois' law that it is illegal to provide marijuana to those under 21 years old. The "Two Truths" campaign, based on science and research, encourages DHS & HPHS students to think critically about what they see and hear in the media.